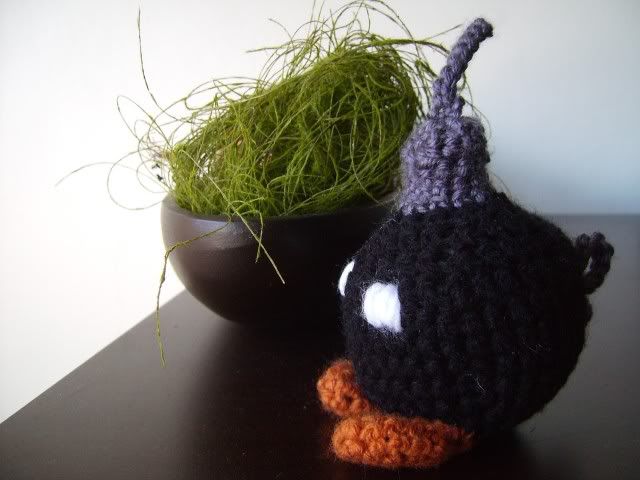 Another post & another Amigurumi!
Not much has happened since my last post however i did open an etsy store and i have listed my cute Sackboy Amigurumi with sun cape in it! Find it
HERE
.
I have made an adorable Bob-omb which is now in my Etsy store!
HERE
!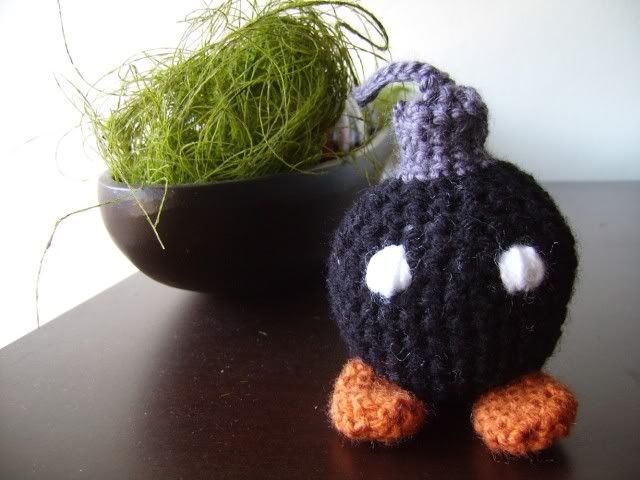 Above: the completed Bob-omb from the Super Mario series!
Below: a sideways view of his little body . Note his wind up and fuse!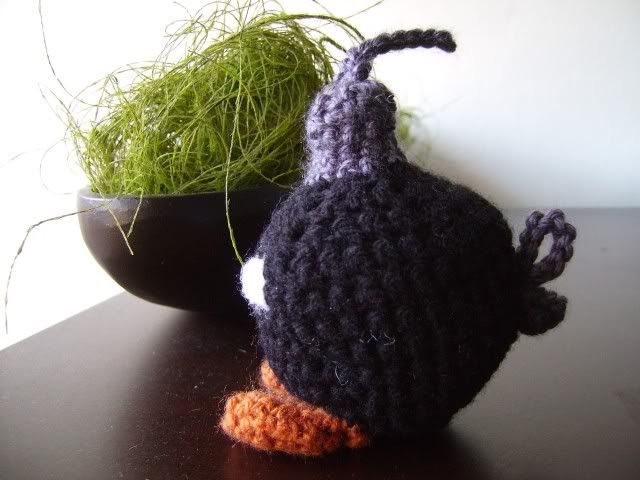 He stands 4 inch tall (not including his fuse) so as you can see he is a cute pocket-size!
More photos:
I will be making more of these little guys with different colours shortly!
Thats all for now! Be sure to check out my Etsy store for more Amigurumi's!
http://www.etsy.com/shop.php?user_id=7792621